Support the matching of farmers and buyers in Mozambique

(Projects)
We provide system for the "E-Agri Platform Project" that supports the matching of farmers and buyers launched by Nippon Biodiesel Fuel Co., Ltd. in Mozambique from 2020.
E-Agri Platform started full-scale operation from early FY2022 with support from WFP and MAFF.
Three countries are targeted: Mozambique, Senegal, and one English-speaking country.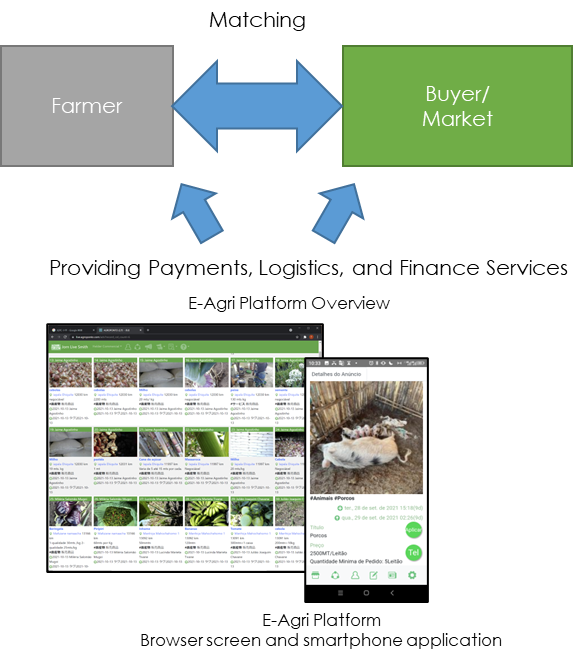 Project History
Japan Plant Fuels has found the following issues in improving farmers' income through 10 years of activities in rural Mozambique since 2012.
(1) Farmers are unable to produce high value-added products because they do not know the needs of buyers.
(2) It is difficult for farmers to deliver products directly to buyers, and the costs paid to intermediaries are high.
The E-Agri Platform will provide payment and logistics services, aiming to facilitate transactions at low cost.
Challenges and Solutions for the Project
The challenge is how to recover the cost of the service. One solution is to use the platform to operate subsidies for rural areas and to develop revenue sources except of farmer transactions.
Benefits and advantages for Farmers
By cultivating crops according to the needs of Buyers, it allows to increase the sales price.
Benefits and advantages for Buyers
Purchase of crops according to their needs.